Hi, I'm Jon!
---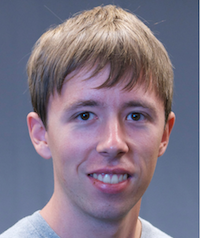 I'm a user experience designer who is currently living & working in Detroit. I'm the lead UX architect at Greenlancer, a startup company that is in the solar business. As the sole UX professional at GreenLancer, I'm responsible for all UX related matters, such as conducting user testing, designing wireframes, reviewing website analytics, and working with developers to ensure that my designs are correctly implemented.

Prior to Greenlancer, I was a UX designer at GE Bently Nevada out in Minden, NV, where I was working on System 1 Evolution, which is a program that allows users to perform condition monitoring on equipment ranging in size and importance from a small pump to a large gas turbine.

If you'd like to get in touch regarding any potential job opportunities or contract work, feel free to email me at jdeheus2@gmail.com.